Committed to Excellence in Learning & Teaching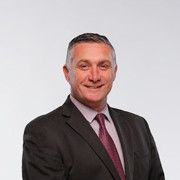 A warm welcome to Jubilee High School!
Jubilee High School is a high performing comprehensive school in Addlestone serving the educational needs of families in Runnymede, Woking and Elmbridge.
---
Our school is part of Bourne Education Trust ('BET') - a successful multi-academy trust made up of seventeen schools, across both primary and secondary phases in Surrey, Hampshire and the London Borough of Richmond upon Thames.
"Transforming schools ... changing lives" is at the heart of everything we do. Being part of BET allows us to work closely with other BET schools in ensuring our students receive the best education during their time at Jubilee High School.
We are committed to excellence in learning and teaching, and our priority as a school is to ensure our students achieve more than they thought possible. Rated 'Good' in its last two inspections the school is proud to offer first-class facilities including a theatre, dance studio, rowing suite and squash courts and over 45 clubs within its enrichment programme. Students and parents at the school are very positive about the culture of learning, with staff having the highest expectations for each and every child. Our students benefit from an extensive range of artistic, cultural and sporting activities and enjoy a varied and engaging curriculum. The school also has a specialist centre for communication and interaction needs.
Jubilee High students receive excellence and enjoyment from their education, supported by caring and skilled staff and the very latest technologies. Parents and students who choose Jubilee High are assured of high standards of teaching and learning in a modern, well equipped environment. We have consistently high expectations of our students which are important in helping them succeed and achieve.
I am in my third year here and have seen a significant positive change in our learning culture, high expectations and aspirations, improvement in results and sense of a stronger community. I am proud to be the Headteacher at Jubilee High and proud of my students and families we work closely with. I hope that this website will give you a flavour of what we offer.
If you would like to find out more please call us on 01932 884800 or email info@jubileehigh.surrey.sch.uk.
Mark Conroy
Headteacher