Partnerships at Jubilee High School
At Jubilee High School we have a range of partnerships which offer our students an opportunity to explore the possibilities of different workplace environments as well as experience the skills required for a variety of jobs and careers.
GASP Motor Project
GASP is widely recognised in Surrey as a provider of non-judgmental, caring and practical support. They deliver accredited courses in basic motor mechanics and practical engineering skills and contribute to students' positive personal development. They do this by providing specialist, practical, hands-on learning within a focused, personalised and disciplined framework.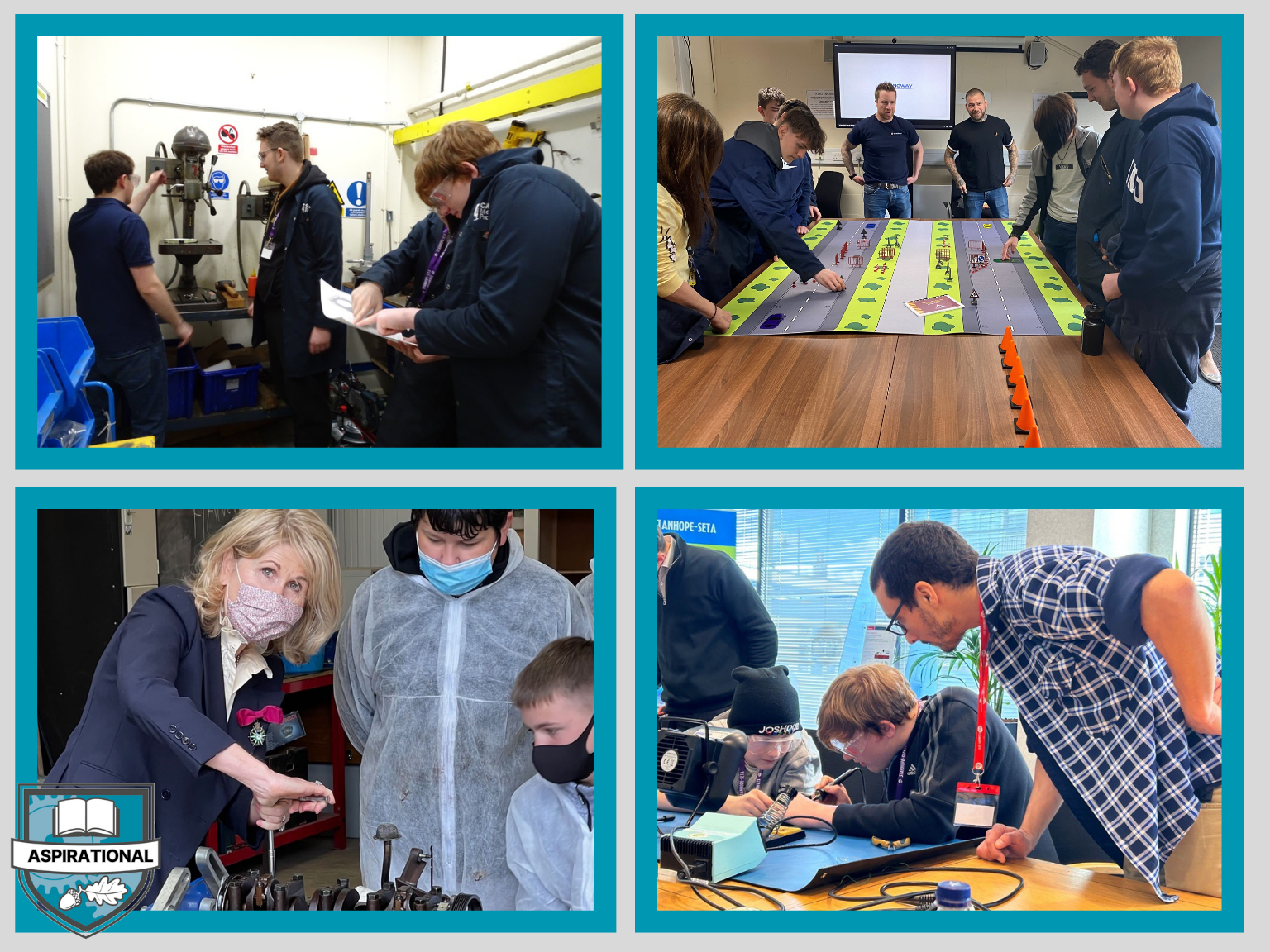 Brooklands Museum Partnership
Jubilee High School has enjoyed a fantastic partnership with Brooklands Museum, together we have worked on projects within our Art and Design department, using the historic racetrack and its exhibits to inspire our transport topics. Jubilee High School students have also had the opportunity to take part in the Brooklands innovation Academy annual celebration of STEM and innovation.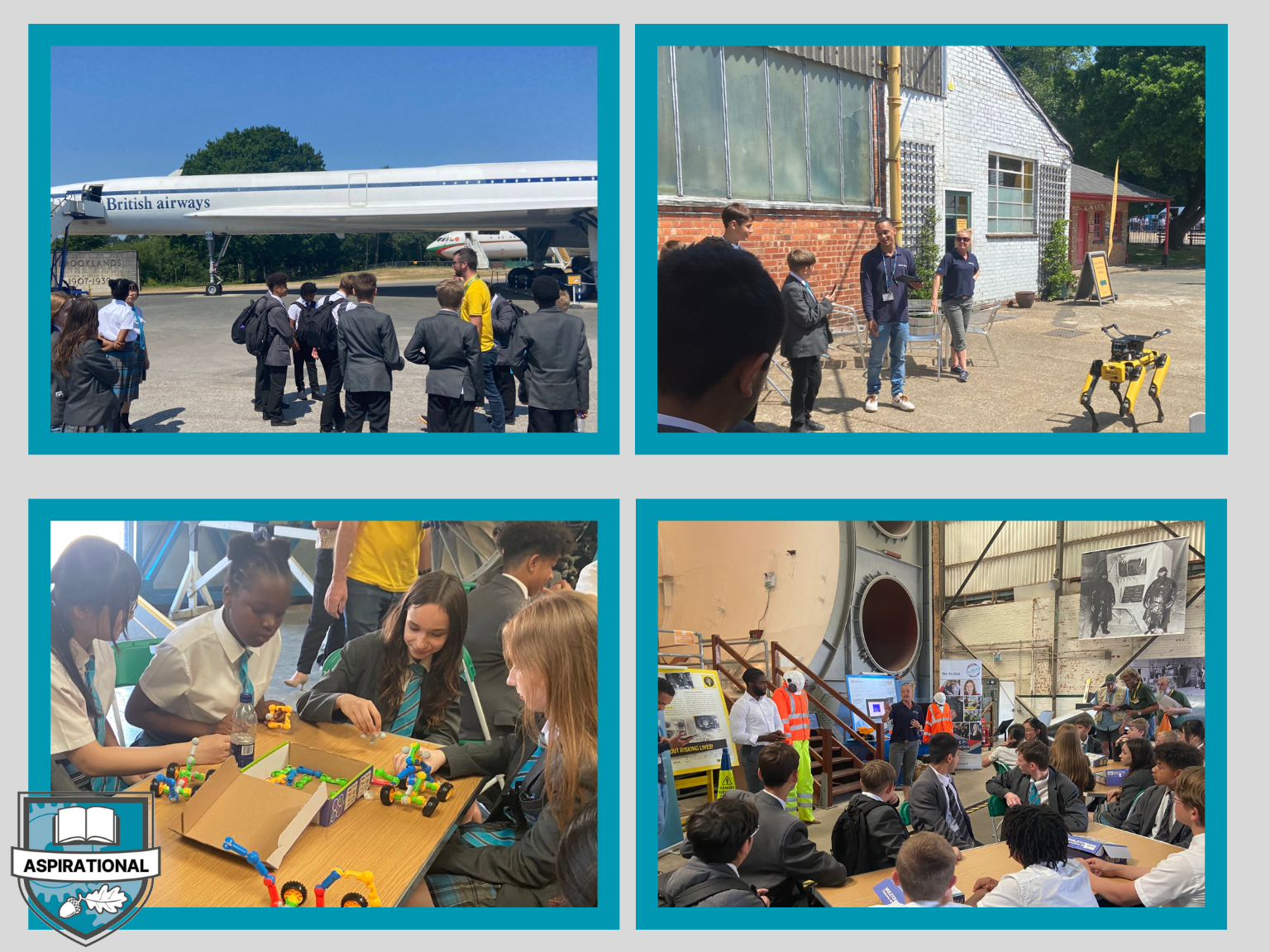 The Smallpeice Trust
The Smallpeice Trust and McLaren Racing co-design a custom STEM challenge day to introduce students to the exciting world of engineering. We host an annual event for our Year 9 students to engage in this fantastic workshop to great success.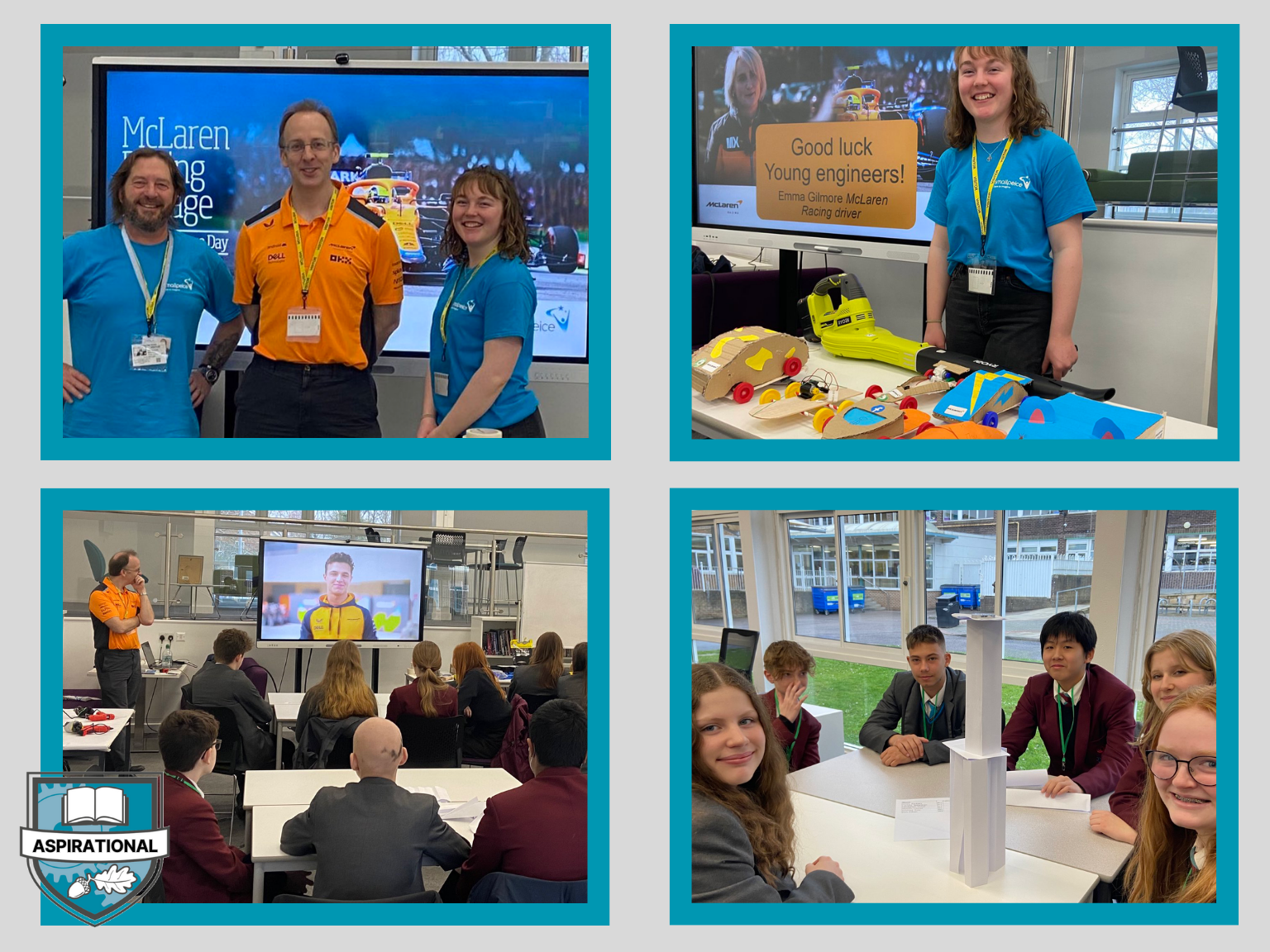 Jubilee High School and the Community
We also have a range of relationships with businesses in the local community, which offer students the opportunity to come and exerience aspects of the workplace. These businesses also often attend our annual careers event to offer guidance to our students on how to access and begin a career in their industries. We feel very lucky to host a careers fair which is supported by more than 30 local businesses each year!