Headteachers address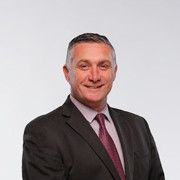 Dear all,
I hope you and your families are well and welcome to Jubilee High School Virtual Open evening.
Open Evening in 2019/2020 saw us open our doors to invite prospective parents and students to look around the school with the view to giving them a small taste of the warmth, support and positivity that embodies Jubilee High School. Whilst it is always a spectacular evening, with our students and staff showing great pride in what we do to those they meet, it is not actually my favourite part of the outreach process. The pride I feel as I walk through the school is felt tenfold on the days following our typical Open Evening routine- when I get the chance to tour parents and students around the school during a 'normal' day at Jubilee High. It is during these times, as I see parents absorbing the learning that is taking place, recognising the high expectations, the calm learning environment and the strong and supportive relationships that staff have with students that I feel at my proudest.
To say I feel disappointed at not being able to do this for prospective parents and students starting their secondary journey in 2021/2022 would be an understatement. Particularly when we are celebrating a second year of unprecedented rise in GCSE results which placed us in the top 25 schools within Surrey.
Having had to make this choice with my own children I understand the importance of the decision that you are soon to make. I urge you to look at the information we have provided and to contact the school should you feel you still have questions. We pride ourselves on our open-door policy and whilst currently we are unable to literally have you in school we would be extremely happy to hear from you and support you in any way we can.
In the meantime, in order to get a feel for the day to day values that underpin all that we do at Jubilee High School, please look at our Twitter @jubileehigh and continue to check the website for updated information on our virtual information evenings.
Myself, the staff and the students look forward to welcoming you soon.
Mark Conroy
Headteacher