Online Courses
The Whole Package
This area contains links to online courses and support that will supplement your educational qualifications and experience. During your time at Jubilee High we have strived to be a school that appreciates and develops the talents and skills of each individual. We have always endeavoured to prepare you to face the future with confidence and take up the opportunities and challenges of life in the 21st Century. It is with this in mind that we feel it is vitally important for year 11 students to use this time to broaden their horizons and acquire new skills that will support them as they take their next steps into further education and beyond.
We have included a list of links and resources that will support you whether you want to learn something new, work on your interview skills, banking and budgeting knowledge, or you would like to start making volunteering or travel plans.
Courses to broaden your skill set
Follow the links below to learn First Aid, brush up on your computer skills or learn sign language, these types of courses are great if you want to add to your CV and keep yourself busy over the summer.

https://www.futurelearn.com/courses/basic-first-aid

If you would like to your computer skills Free Training Tutorial offers free online videos on Microsoft word skills

https://www.free-training-tutorial.com/msWord2007-formattingText.html

Life Skills/Careers

You might already be thinking about a career and the next steps. It is important that you use this time to focus on your CV, interview skills for part time jobs, college or an Apprenticeship.

Barclays Bank has invested in 'Life Skills'

If you want support with Interviews: Barclays Bank offers videos, tutorials and advice on managing stress, gaining confidence and getting 'interview ready.'
If you want support with a CV: Barclays offers a template and guide to creating your CV
If you are thinking about your career and would like to find out what it is like to work in an area you are interested in, take part in Virtual Work Experience tour:
Managing your Money
Did you know 1 in 4 young people do not have a bank account? It is never too early to start understanding how to manage your money, there are lots of banks offer accounts that are suitable for young people, many of which have no interest.
For general advice, tips and guidance on the different current accounts available to young people visit: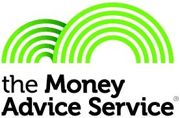 Open University offers this free, level 1 introductory course on personal finance that takes approximately 24 hours to complete.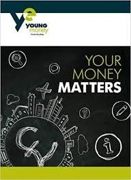 Young Enterprise 'Your Money Matters'
Young Enterprise is an excellent resource for young people. They offer a free textbook that has been designed for use with young people age 14 – 16 and covers topics including spending and saving, borrowing, debt, insurance, student finance & future planning.
If you are considering University and would like to start thinking about how you can manage your money and learn to budget, The Complete University Guide offers advice on how to get yourself prepared financially.
https://www.thecompleteuniversityguide.co.uk/student-advice/after-you-start/budgeting-for-university
Broadening your aspirations and looking to the future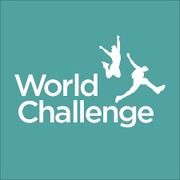 If you are interested in travelling, learning about new cultures and would like to take a gap year in the future – World Challenge offer a wide range of trips and ideas about places to go.
Power2 is a leading youth charity that offers young people the chance to volunteer and learn new skills. If you have interest in volunteering and would like to consider this for the future visit the link below.
If you would like to build your skills and volunteer Volunteering Matters specialises in getting young people out into their local communities.
- https://volunteeringmatters.org.uk/pillars/young-people/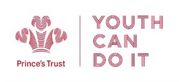 If you would like a challenge and want to enrol yourself in a national programme that enables you to become a youth volunteer visit The Prince's Trust